Wheel On Design
Enables easy set-up. Ready to ride right out of the box without the need to remove your rear wheel. Includes a quick-release skewer,  adaptors for thru-axle bikes are sold separately.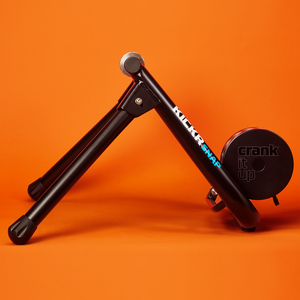 Realistic Ride Experience
The 4.8 kg flywheel is engineered to provide riders with the precise inertia needed to recreate an outdoor ride feel while training indoors on the roads of Zwift.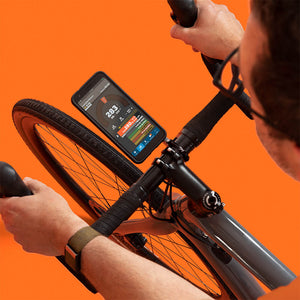 Included membership
Your 1-year Zwift membership code will be sent to the email address provided at checkout. Activate it on zwift.com once you're ready to ride, or forward it on if you're gifting Wahoo KICKR SNAP to someone else.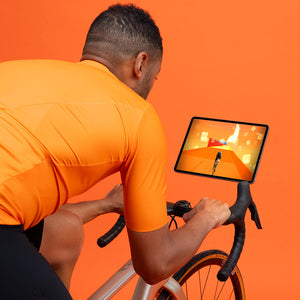 Feature Packed Smart Trainer
Automatically controls resistance based on the route or workout in Zwift bringing the roads of Zwift to life by simulating the grade or controlling the resistance to ensure you're perfectly following your workout plan.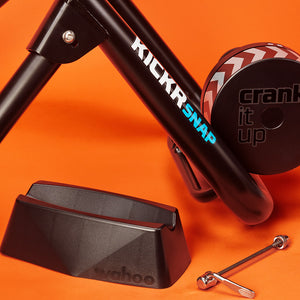 Fits A Wide Range of Bicycles
From disc brakes to rim brakes and quick release to thru-axle. The KICKR SNAP works with most adult MTB and road-size wheels.